| | |
| --- | --- |
| | – For Industrial Use |
Malz++Kassner CAD

6

industrie is the comprehensive 2D/3D CAD/CAM solution for industrial use. In addition to all features of CAD

6

studio including SMART

2D

Technology, the program includes a CAM plug-in and a universal, script-based post-processor for flexible and efficient generation of CNC data for machine controllers.





The CAM plug-in supports the following machining procedures: milling, drilling, turning, water jet cutting, laser cutting, cutting, plotting, and positioning.


Included post-processors:


Universal DIN-ISO
Siemens DIN-ISO (Milling) and (Turning) with SINUMERIK 8XX controller
Heidenhain DIN-ISO (Milling) and (Turning) with TNC 4XX controller
Heidenhain Klartext (Milling) with TNC 4XX controller
DATRON milling machine CAT3D
isel NCP
Zünd cutter (with material feed)
HP-GL
Minimal HP-GL (using PU and PD only)

Commands like milling cutter compensation, pocket milling, milling order control, milling time calculation and a graphical 3D preview let you create drawings that are directly milled later. Extensive tool and machine settings, plus output of custom commands (such as cycles or sub-programs) by means of symbols, give you the complete control over what the post-processors finally output to the machine!





It comes with an open 32bit/64bit programming interface which allows it to be extended with custom plug-ins. This CAD

6

interface is fully documented (description of the programming interface, the file format of drawings and libraries, sample plug-ins), allowing the user to create specific plug-ins tailored to his needs by himself or have them created by others.

Included when buying a perpetual first license: If necessary, we create a custom post-processor based on the universal post-processor. This new post-processor will then be incorporated into the next version of CAD

6

industrie. This offer does not apply to rental, additional, OEM, and educational licenses!

All programs of the CAD

6

series are 100% data-compatible.

Why CAD

6

is better » Buy » Download »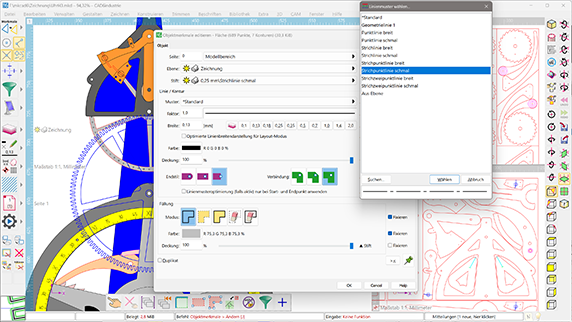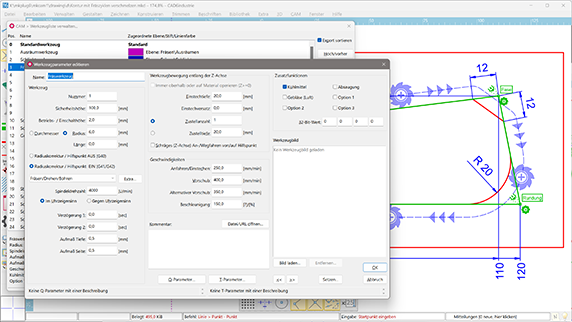 Buying Licenses CAD

6

industrie

| | | | | |
| --- | --- | --- | --- | --- |
| Single License: | 2,950.— € | w/o VAT | 3,510.50 € | with 19% VAT |
| Additional License: | 1,770.— € | w/o VAT | 2,106.30 € | with 19% VAT |




Rental Licenses CAD

6

industrie

| | | | | |
| --- | --- | --- | --- | --- |
| Rate per Month (Annual Payment): | 78.— € | w/o VAT | 92.82 € | with 19% VAT |
| Rate per Month (Monthly Payment): | 114.— € | w/o VAT | 135.66 € | with 19% VAT |


Suggested retail prices, e-mail delivery only.
Buy: